WHO: Me, Kim, Pam, Stacy, Melissa, Jill, Dave, Darren, Christi, Christina, Kieth, D'Linn, John, Jackie, Becky, Jenny, Jolean, Tiffany, Lisa and half of San Angelo.
WHAT: PARTY PARTY PARTY!!!!!!!!!
WHEN: New Years Eve 1995-1996
WHERE: Where else but Ciudad Acuņa,
Coahuila Mexico.
Toltec Bar a.k.a. "The Corona Club" to be specfic.
WHY:Why Not!!!!
---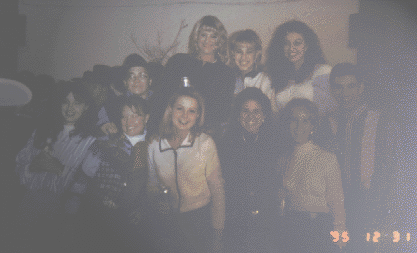 Here we are waiting in line outside the Corona Club.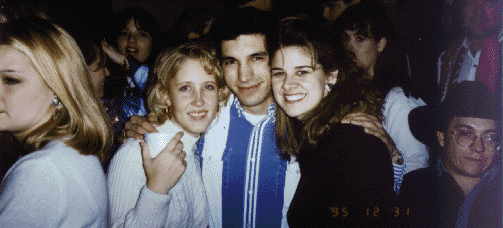 A special thanks to Stacy for these pictures. I'm still waiting for pictures from other people on the trip. This means you Kim!
---